SELLING YOUR HOUSE? DO UP THE GARDEN!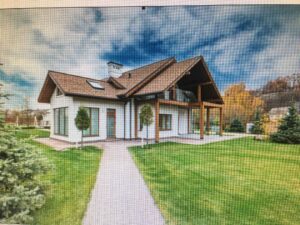 Below's blog is by American blogger, Paul Denikin.  It's about sprucing up the garden before putting your house on the market.   After all, the garden is the first thing a potential buyer sees, and therefore needs, as he puts it, 'curb appeal'.  Here are his suggestions!
________________________________________________
How to Create Curb Appeal That Packs a Wallop
by Paul Denikin
A house that really feels like a home begins with what you see on the outside. In fact, your yard should be a place of pride and joy, since the first thing anyone notices about your home is the exterior. If you're looking for ways to boost your home's value, the following guide presented by travel and gardening blogger Sarah Coles is the perfect place to start. 
Make Curb Appeal an Early Part of the Process 
For many people selling their homes, curb appeal is simply an afterthought. As long as the yawn's tidy, they're happy with the end result. However, the truth of the matter is that curb appeal plays a much bigger role in the presentation of your home. So, while you're in the process of shopping for a new home, estimating and locking down your mortgage, and decluttering your possessions ahead of moving day, begin thinking about how you can make your yard a warm welcome for prospective buyers who visit your home. 
Lay of the Lawn 
A beautiful lawn is a basic element in boosting curb appeal, but of course, grass often needs watering. If you're trying to be water-conscious, you need to keep a couple of things in mind. At the forefront is to consider what kind of irrigation system you have or hope to have. 
If you're new to irrigation, there are qualities associated with different systems that can play to your advantage. For instance, drip irrigation is particularly efficient, but surface irrigation is the most affordable and user-friendly. Also, homeowners should check in with their local governments and homeowners associations to verify restrictions before adding a new system. Grass type also matters. Select a grass that suits your situation in terms of how much effort you want to put in, how the area will be used, and how soon you want results. 
Points of Interest 
Your lawn isn't the only thing that makes or breaks a great yard. Trees and shrubs add textures and scents, and you can also plant fruit. If you plan on selling your home, adding flower boxes or tending to your garden with fresh mulch are simple ways to increase your home's value. 
Looking for a way to add drama to your yard? Consider a specimen planting. As Gardenista explains, specimen trees are focal points in your landscape, and when arranged appropriately, they add sculptural beauty to your home. It needn't be a large tree; shape, color, and placement can add the eye-catching beauty you desire. 
All plants require specific conditions in order to thrive, including climate, light, water, and soil. Learn what hardiness zone you live in, check on each plant's requirements, and make your selections accordingly. You will also need to learn to tend your plantings appropriately, or you can hire a professional to keep up with the landscape. Keeping your landscape in top-notch condition will make your home a standout. 
Bones that Give a Boost 
As a homeowner, you should have a place to enjoy the fruits of your labor, and that can come in the form of hardscaping. Hardscaping is also an important element in your curb appeal, providing not only functional areas like pathways and patios but also long-lasting structures that pull your softscaping together throughout the seasons. 
Contemplate what you will enjoy as well as what will look fabulous, and remember to go beyond the big structures to the nitty-gritty details. For instance, you might install a portico to tie your home's entryway into the surrounding space; you'll need to think in terms of size, shape, and design. Lighting will play an important role in how comfortably you come and go, as well as in the aesthetics. Similarly, if you live in an area with cool nights and you're trying to extend the use of your hardscaping, opt for a fire pit. A well-designed fire pit is not only a warming retreat for yourself and guests, but it can be a stunning touch of luxury that attracts buyers. 
An attractive exterior is a wonderful thing to come home to. What's more, it can raise your home's value. Consider your grass and other plantings, and install hardscaping that is both attractive and enjoyable. The resulting curb appeal will truly pack a wallop!