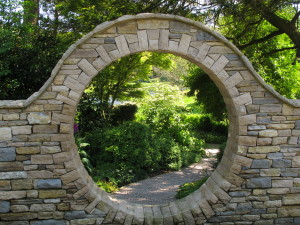 As well as a travel book and two novels, I have had two gardening books published:
Chalk and Limestone Gardening looks at the plants, trees, shrubs, herbaceous as well as bulbs which can grow superbly well on highly alkaline soils whether chalk or limestone.  It is available at www.amazon.co.uk
Life the Universe and Gardening explores the reasons why we garden.   As we garden we use all our senses, sight, hearing, smell, touch and taste.  We find and create  new patterns and new colours.  We meet animals varying  from   insects to worms and calling birds, mice and hedgehogs, and we learn to understand and love – or tolerate at the least – them all.  We see mathematical patterns in flower shapes and leaves, we learn that all life, every living thing, emerges and has its span of glory.  We join with nature, we find the soul of all things.  Life the Universe and Gardening has been published by In the Garden Publishing, edited and designed by its founder Christine Horner.  It is illustrated.  It is available in the UK at  www.amazon.co.uk and in the USA at www.amazon.com as a book and on Kindle.
Next comes: Gardening Forever!