PLANTS AND PLACES – AN ANCIENT GARDEN MAP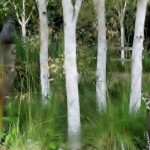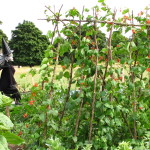 I was going to Dulwich Art Gallery, and he joked 'Dulwich?  How dull!  That's the origin of the name.'    I said crossly, 'It's not!'  I looked it up, and the name's origin is Dill – it was the place where dill grew, where they went out to collect it to infuse gripe water for infant and other ailments.
Suddenly I saw a map of England, alive with all the plants which give places their name.  Not just dill at Dulwich.  Alresford, where I live is the ford with alders.  Woods of oak, ash, beech and birch abound at Oakhampton, Ashridge, Beecham, and Birkenhead.  Bexhill is the hill where box grows, and aspens flourish at Apsley.  Vanished elms still grow in the name of Elmhurst.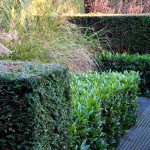 Beneath the trees grow other plants.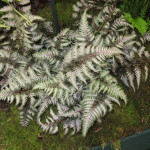 Farnborough and Ferndown are full of ferns, and Muswell hill has a mossy spring.
Just as you go to Dulwich for dill, you go to Croydon where your wild saffron grows in a valley – saffron's a crocus for  dye, and food flavouring.  And of course it also grows at Saffron Walden.  Arundel is the valley where you can pick horehound, handy for coughs.  Rue grows at Roudham, and Rudheath has marigolds.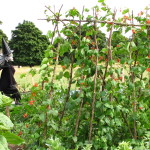 Crops are growing all over the place, like Benacre with its beans and Barlow with barley.  Rushes are collected from Rushden, handy for thatch, flooring and candlewicks.  But Bentfield is a place overgrown by bent-grass, and alas for poor starving Hungerford.
My map has streams and rivers.  And Finchley is full of birds, and crows are cawing at Crowborough.  Pigeons, delicious food, thrive at Cushat Law, cushat being dialect for them.  There are swans at Swanage, badgers at Brockenhurst and rabbits at Coneyhurst.
I came back from Dulwich where I'd been seeing an exhibition of Eric Ravilious pictures.  Just as this mystic garden map arose from places now swamped in concrete, so did the paintings of Ravilous imbue the most ordinary things, a bedroom, a table, the countryside, with magic.
My map I realise now has a date – it's the dark ages and essentially anglo-saxon, like me, when England is only partly Christian, so there's a temple at Harrow on the Hill.  Woden is worshipped at Wednesbury, and Thor at Thursley in Surrey.  There's Holywell with its holy well and Hollywood with its holy wood.  Grimley is haunted by ghosts, the cliff of Shincliffe is haunted by a demon and Shobrooke by goblins.  Elves and sprites are everywhere.  My map quivers with the presence of things unseen.
(Meanings from Oxford Dictionary of English Place Names, Caroline Taggart's The Book of English Place Names, and the web.  Sometimes origins are murky …sometimes clear)